What's included in our cleaning services?
Use our chart to decide if you need regular or specialty cleaning services
General
Bathrooms
Bedrooms
Kitchen
| Cleaning Task | Standard Cleaning | Deep Cleaning | Move in/out |
| --- | --- | --- | --- |
Choosing the Right Cleaning Service for You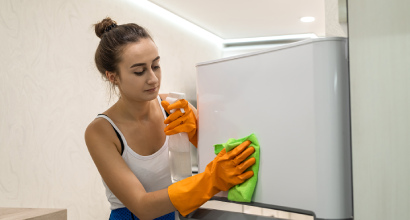 Refrigerator cleaning
Revive your refrigerator's freshness and cleanliness with RiteMaid's expert touch. Our meticulous cleaning eliminates lingering odors and restores a hygienic environment for your food.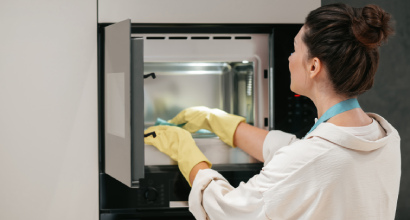 Oven cleaning
Let RiteMaid banish tough oven grime for you. Our specialized cleaning tackles grease and residue, leaving your oven spotless and ready for your culinary creations.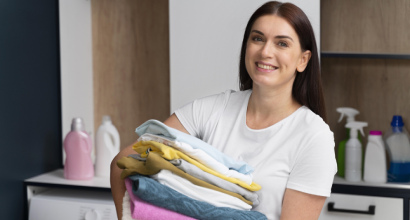 Laundry service
Experience the convenience of RiteMaid's laundry service. We handle your laundry with care, ensuring your clothes return to you fresh, clean, and ready to wear.
Interior Window Cleaning
RiteMaid transforms your view with crystal-clear windows. Our professional interior window cleaning leaves your windows streak-free, allowing natural light to flood your space.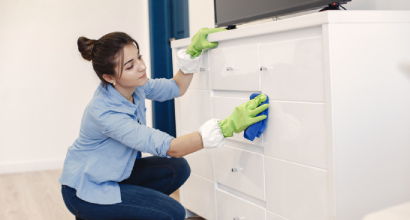 Cabinet Cleaning
RiteMaid restores order and hygiene to your cabinets. Our thorough cleaning removes dust, grime, and clutter, providing you with organized, spotless storage.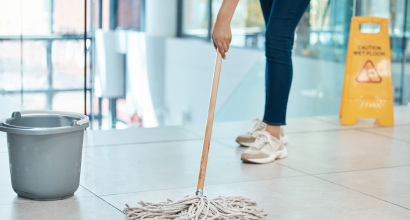 Sweep & Mop Floors
Step onto perfectly clean floors with RiteMaid's sweeping and mopping service. We ensure every corner is pristine, leaving your space refreshingly clean.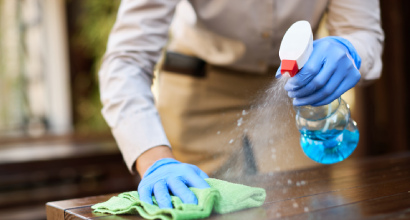 Disinfect Surfaces
RiteMaid takes your safety seriously. Our meticulous surface disinfection eradicates germs, providing you with a clean and healthy environment for your family or employees.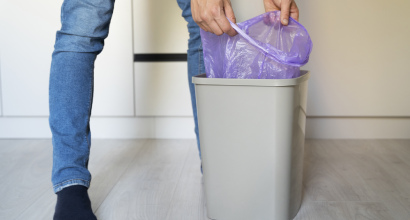 Take Out Trash
RiteMaid keeps your space clutter-free. Our efficient trash removal ensures that your environment remains clean and inviting.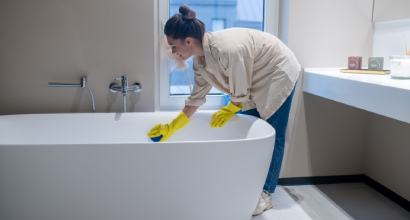 Clean Bathtub and Shower
RiteMaid rejuvenates your bathroom oasis. Our expert cleaning tackles soap scum and grime, transforming your bathtub and shower into a clean haven.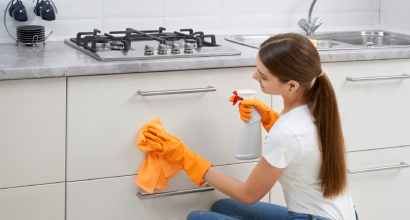 Kitchen Cleaning
RiteMaid transforms your kitchen into a hygienic haven. Our comprehensive cleaning covers every surface, allowing you to cook and dine in a spotless environment.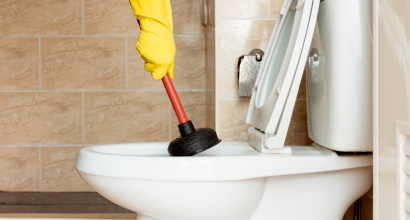 Bathroom Cleaning
RiteMaid revitalizes your bathroom's cleanliness. Our meticulous cleaning leaves your bathroom fresh, creating a serene and hygienic space.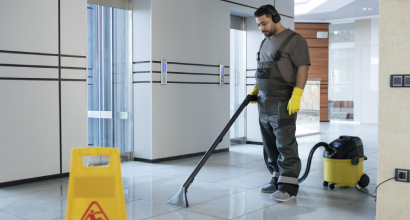 Post Construction Cleaning
RiteMaid transforms construction zones into livable spaces. Our expert cleaning removes dust and debris, providing you with a clean canvas to enjoy.

Call Us Now for
Expert Cleaning Services